AirsoftShopNL
This is DutchStockhouse-AirsoftShopNL. Your online and offline specialist of Airsoft, Militaria, Funko & Merchandise in Den Haag! With our online shops we have grown into the largest assorted Webshop and Store. A store where you will only find products of the highest class and quality. We think these are the most important aspects that a (web) shop can offer. Our (quality) motto for all our products is therefore: Good, Better and Best, but at an affordable price.
All our Tactical Gear and Airsoft Parts and accesoiries are made of quality brands. Funko & Merchandise® original items available of various movies, Series, Games, Toys, Action Figures, Pop Culture. Brands like FUNKO, StarWars, Disney, Marvel and many more.
​Airsoft, Funko & Merchandise: All items available on one site in our webshops: AirsoftShopNL, Funko & Merchandise.
We can offer all our items for a competitive price. This despite the fact that many of our products come from non-EU countries, which are subject to high import taxes and costs. Of course we do not have all available products in our range. But in principle we can order almost anything.
We are constantly working to improve our site, expand our range of items and/or offer other brands in our shop/store. New products and brands will be added to the site on a regular basis.
Our STOCK is updated daily and is 99% up to date. On our site and in our store! Our greatest strength is that all products we offer are delivered from stock. In the unlikely event that an article is sold out, we will make every effort to have it back in stock as soon as possible. Or if it concerns an item that is not included in our range, it takes an average of three/four weeks from order to delivery. Of course, if directly available from our suppliers.
We do not sell Airsoft Devices - or also called - replicas:
Due to the applicable (weapon) legislation, the sale of Airsoft Devices is concerned, we are not allowed to sell or trade them in our store in The Hague or on-line. Those who do offer this, without being in possession of the necessary papers or permits, do so completely and entirely at their own risk.
But ... do you need advice about a replica, repairs, upgrades, etc. Or do you have other questions, we can also advise you.
We also have a workshop available.
Erkenning:
We have our own recognition under the Weapons and Ammunition Act, registered under number (1) 20131042990 and (2) 20171439228. Because we are a recognition holder, it is not necessary to create an event at the NABV.
The following applies to all of the above: Contact us by telephone or e-mail. For questions or advice you can reach us by phone (0031) 0703020491 or by email Info@AirsoftShopNL.nl.
Wij zijn in het bezit van een (eigen) erkenning vallend onder de Wet Wapens en Munitie,
geregistreerd onder nummer (1) 20131042990 en (2) 20171439228.
Doordat wij erkenninghouder zijn is het niet nodig een evenement aan te maken bij het NABV.
Voor al het voorgaande geldt: Neem telefonisch of via de mail contact met ons op. Voor vragen of advies kunt u ons bereiken via de telefoon (0031) 0703020491 of via de mail Info@AirsoftShopNL.nl.
But... It's (still) fun. Making your hobby your job
DutchStockhouse - AirsoftShopNL is an official trade name, which means that anyone is not entitled to use it without explicit permission.
Even voorstellen ... Dit is ons Team ...
Wanda Roelofse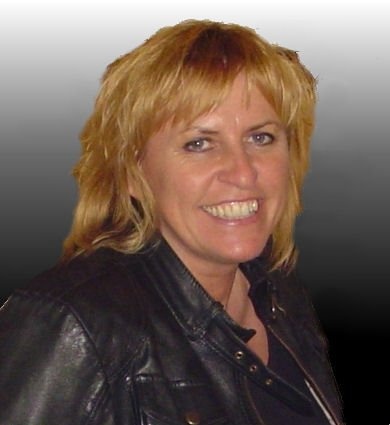 Marcel Redelijkheid