AirsoftShopNL
Wij zijn met onze online shop AirsoftShopNL en onze reguliere winkel - Dutch Stockhouse - gegroeid tot de grootst gesorteerde Webshop én Winkel voor militair, airsoft en paintball producten van Nederland, waarin wij onze uitgebreide collecties van Gear en kleding van diverse merken aanbieden. Zoals kwaliteitsmerken als Warrior Assault Systems, Tru-Spec, Pyramex, Nuprol en Viper.
Ook hebben wij vele Airsoft replica onderdelen, accessoires en gerelateerde artikelen van de wel bekende Airsoft merken in ons assortiment. Een winkel waar u alleen producten van de hoogste klasse en kwaliteit aantreft.
Wij zijn een winkel waar u alleen producten van de hoogste klasse en kwaliteit aantreft. Wij vinden dit de belangrijkste aspecten die een (web)winkel kan bieden. Ons (kwaliteits) motto van al onze producten is dan ook: Goed, Beter en Best, maar dan wel voor een betaalbare prijs.
Al onze artikelen kunnen wij voor een scherpe prijs aanbieden. Dit ondanks dat veel van onze producten uit niet EU landen komen, waarover hoge importbelasting en kosten worden geheven. Uiteraard hebben wij niet alle verkrijgbare producten in ons assortiment. Maar in principe kunnen wij bijna alles bestellen. U kunt dus altijd een verzoek doen om specifieke producten voor u te bestellen.
Wij werken er continue aan om onze site te verbeteren, ons assortiment artikelen uit te breiden en/of andere merken in onze shop/winkel aan te bieden. Met regelmaat zullen er dan ook nieuwe producten en merken op de site worden toegevoegd.
Onze VOORRAAD (Stock) wordt dagelijks bijgewerkt en is voor 99% up-to-date. Op onze site én in onze winkel! Onze grootste kracht is dat ook dat alle producten die wij aanbieden uit voorraad worden geleverd. Maar mocht onverhoopt een arikel uitverkocht zijn, dan zullen wij alles in het werk stellen deze op korte termijn weer in voorraad te hebben. Of indien het een artikel betreft die niet in ons assortiment is opgenomen, dan duurt het - vanaf de bestelling tot aflevering - gemiddeld drie weken. Uiteraard mits direct leverbaar door onze leveranciers.
Wij hebben een aantal nieuwe artikelen in onze collectie opgenomen. Hiervoor geldt alleen een levertijd van 14 dagen. Je herkent het aan dit logo bij deze items.

Wij verkopen
géén

Airsoft Apparaten - of ook genaamd - replica's:

I.v.m. met de geldende (wapen) wetgeving, betreft de verkoop van Airsoft Apparaten, is het ons niet toegestaan deze in onze winkel in Den Haag of on-line te verkopen c.q. te verhandelen. Diegenen die dit wel aanbieden, zonder in bet bezit te zijn van de benodigde papieren of vergunningen doen dit volledig en geheel voor eigen risico.

Maar ... heeft u advies nodig over een replica, reparaties, upgrades etc. Of heeft u andere vragen, dan kunnen wij u ook hierin adviseren.
Ook hebben wij de beschikking over een werkplaats.


Erkenning:
Wij zijn in het bezit van een (eigen) erkenning vallend onder de Wet Wapens en Munitie,
geregistreerd onder nummer (1) 20131042990 en (2) 20171439228.
Doordat wij erkenninghouder zijn is het niet nodig een evenement aan te maken bij het NABV.

Voor al het voorgaande geldt: Neem telefonisch of via de mail contact met ons op. Voor vragen of advies kunt u ons bereiken via de telefoon (0031) 0703020491 of via de mail. Info@DutchStockhouse.com.

Even voorstellen ... Dit is ons Team ...

Wanda Roelofse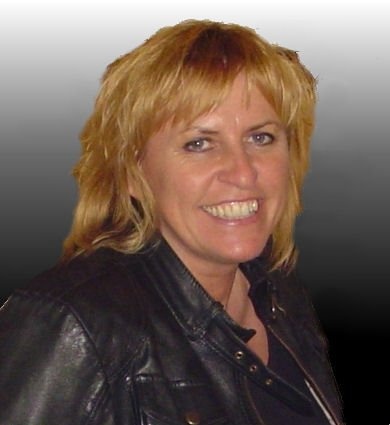 Marcel Redelijkheid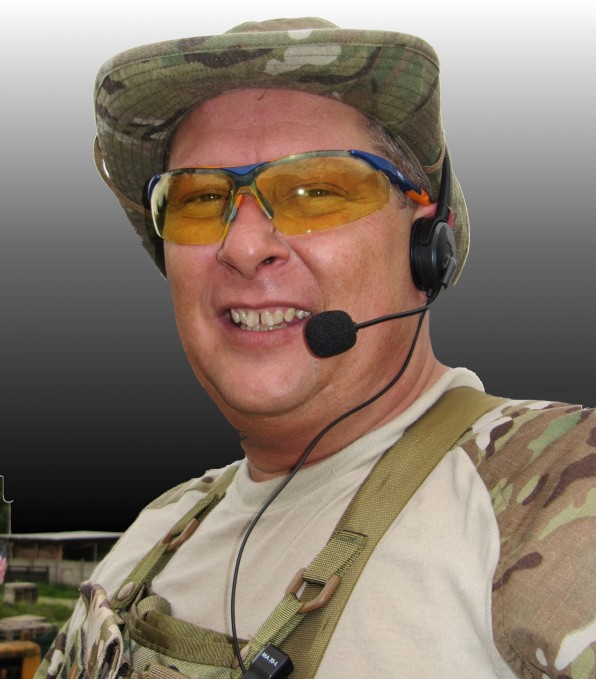 Maar... Het blijft (nog steeds) leuk. Van je hobby je werk maken
DutchStockhouse - AirsoftShopNL is een officiële handelsnaam, waardoor een ieder niet gerechtigd is deze te gebruiken zonder uitdrukkelijke toestemming.