Airsoft//Reparatie//Downgrade//Modificatie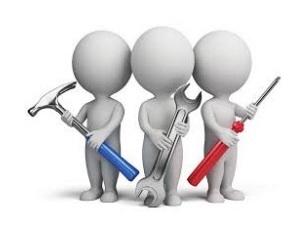 Onze winkel in Den Haag is weer geopend voor bezoekers. Zie hiervoor onze openingstijden.
In onze winkel hebben wij de beschikking over een eigen werkplaats en hebben de mogelijkheid om aan replica's (AEG's of Airsoft Apparaten) te sleutelen. Wij hebben de kennis en ervaring met vele verschillende merken van AEG's en HPA systemen.
Wij hebben ons tevens gespecialiseerd in de Modificatie van replica's. Zoals het inbouwen van de Gate TITAN mosfets en Polarstar HPA systemen. Voor verschillende systemen hebben wij een ruime collectie en voorraad onderdelen ter beschikking.
Wij zijn al jaren een officieel gecerficeerd Tippmann M4 Tech Centre. De kennis is dus in huis, maar helaas is Tippmann - sinds 2023 - gestopt met de productie van de M4 en de onderdelen hiervan. Het gevolg hiervan is dat wij geen onderdelen meer van hen ontvangen en/of kunnen aanbieden.
Dus als je zelf niet de kennis of ervaring hebt, neem dan contact met ons op of kom langs in onze winkel.
En woon je te ver voor een ritje naar Den haag dan kun je het altijd via de Post voor reparatie aan ons toezenden.
UITSLUITINGEN:
AEG's, zoals M14, Sniper, SMG (MP7-9)
Wolverine (HPA)
GAS BLOWBACK (GBB) systemen, zowel AEG als pistolen etc.
De merken:

Tokyo Marui (TM)

en

Umarex
Met betrekking tot het voorgaande hebben wij wel de kennis en ervaring, maar door de compexiteit en/of het gebrek aan onderdelen die benodigd zijn voor reparaties of modificaties etc. kunnen wij je hiermee helaas niet helpen. En door onze ervaringen met AEG's van Tokyo Marui (TM) of Umarex, sluiten wij deze merken ook volledig uit van reparatie, upgrade e.d.
Kosten:
Wij rekenen géén uurtarief maar hanteren vaste prijzen!
AEG – Reparatie, Modificatie of Upgrade:

€ 95,00

AEG – Downgrade:

€ 75,00

HPA – Modificatie, Reparatie:

€ 95,00

HPA – Tippmann M4:

€ 75,00

AEG/HPA – Onderzoekskosten:

€ 35,00

AEG/HPA – Essemblage, Modificatie, Reparatie "Schoenendoos Replica": € 125,00
AEG/HPA – Modificatie, Reparatie en/of Upgrade met "eigen" materiaal: € 155,00
Pistol (gas) magazijn:

€ 8,50
Deze kosten zijn uiteraard exclusief de benodigde onderdelen.
Zie voor een Downgrade onze Spring prijzen.
HOE WERKEN WIJ:
Je kunt met replica voor Reparatie, Modificatie, Downgrade, Upgrade of andere aanpassingen bij ons in de winkel langskomen. Je hoeft hiervoor geen afspraak te maken of van tevoren aan te melden. Je vind onze openingstijden en adres gegevens op onze winkelpagina. Je kunt alleen niet op een reparatie wachten en moet deze dan bij ons achterlaten.
Als het probleem van een storing van tevoren niet duidelijk is, zullen wij eerst onderzoeken wat het is. Hiervoor brengen wij onderzoekskosten voor in rekening.
Wij zullen je altijd laten weten wat er aan de hand is en op de hoogte brengen van de eventuele (vervolg) kosten. Ook als de kosten de waarde van je apparaat zal overstijgen vertellen wij dit op voorhand. Je beslist uiteindelijk zelf of het gerepareerd wordt of niet!
Wij bellen je zodra het apparaat weer klaar is om te worden opgehaald of via de post wordt retourgezonden. De portikosten komen uiteraard voor jouw rekening.

Zie hier onze winkel openingstijden.
Erkenninghouder:
Doordat wij erkenninghouder zijn is het niet nodig een evenement bij het NABV aan te maken om met het apparaat naar onze winkel te reizen. Wij zijn in het bezit van de erkenning vallend onder de Wet Wapens en Munitie, geregistreerd onder nummer (1) 20131042990 en (2) 20171439228.
Opmerking - 1:
Onze ervaring heeft geleerd dat er bij het uitvoeren van een downgrade of upgrade regelmatig wordt geconstateerd dat er toch meer met de replica aan de hand is dan dat het "alleen" te hard of te zacht schiet. Daarom zullen wij met een downgrade of upgrade het apparaat nakijken. Uiteraard zonder extra kosten. En mocht er meer aan de hand zijn zullen wij dit uiteraard eerst melden. Je beslist uiteindelijk zelf of het gerepareerd wordt of niet! Dan zijn de kosten als een AEG reparatie, exclusief onderdelen.
Opmerking - 2:
Houdt er wel altijd rekening mee dat niet iedere Airsoft Apparaat te repareren is, of dat de kosten hoger zijn dan het apparaat feitelijk waard is! Maar dit vertellen wij uiteraard op voorhand.
Opmerking - 3:
De schoenendoos replica: Gezien de onvermijdelijke reparaties die o.a. door slijtage wordt veroorzaakt, moet je met het zelf repareren van je replica's wel goed weten wat je doet en weten waar je aan begint! De internals bestaan nu eenmaal uit tientallen onderdelen.
Vaak wordt er gedacht: Dat doe ik wel even en hoe moeilijk kan het zijn… Dan kun je erg bedrogen uitkomen... Waarna je vervolgens - met een doosje (met tientallen onderdelen) onder de arm - op zoek gaat naar een ervaren reparateur... Wat wij helaas nog steeds met grote regelmaat meemaken, waarna wij de replica als zijnde een bouwdoos hebben ontvangen en (gerepareerd en wel) weer in elkaar zullen zetten.