ABOUT TRU-SPEC- INFO

TRU-SPEC® clothing / Tactical
For the TRU Professional
TRU-SPEC® is now one of the leading suppliers of uniforms and personal equipment to the military, law enforcement and public safety markets. Thousands of police, firefighters, EMTs and military personnel use and depend on our products daily, the name TRU-SPEC® has become synonymous with quality, innovation and service. Ret. Gunnery Sgt. R. Lee Ermey, known around the world as "The Gunny," has become the official celebrity spokesperson for TRU-SPEC® line of tactically inspired apparel making them "Gunny Approved".
Alleen bij ons verkrijgbaar
Voor Airsoft kleding en accessoires hebben wij ons gespecialiseerd in het camouflagepatroon Multicam®. Maar wél het originele Crye Precision MultiCam®. Dan komen wij uiteraard uit op kwaliteitsmerken als TRU-SPEC en Warrior. Het patroon en kwaliteit wat o.a. gebruikt wordt door het Amerikaanse & Engelse leger. Zie ook: https://en.wikipedia.org/wiki/MultiCam

In het originele Crye Precision MultiCam® camouflagepatroon
hebben wij nu 3 kleuren in onze collectie: origineel Multicam®,
Multicam® Black en Multicam® Tropical.
Maar wij hebben uiteraard ook andere kleuren in onze collectie: Zoals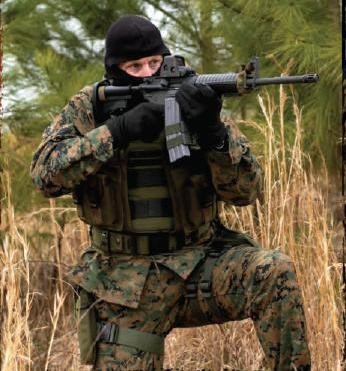 de kleur Zwart, Coyote Tan, Khaki als de camouflageprinten Woodland en Digital Woodland (Marpat)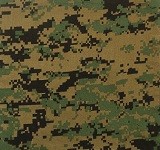 MARPAT (afkorting van MARine PATtern) is een digtal camouflage
patroon die ook gebruikt wordt door de mariniers van het Amerikaanse
leger (United States Marine Corps) Zie ook: http://en.wikipedia.org/wiki/MARPAT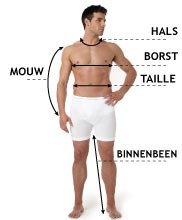 --> Kijk voor de juiste maten in onze maattabellen
Onze collectie
In onze collectie Tru-Spec kleding hebben wij de T.R.U. (Tactical Response Uniform) TRU XTREME, TRU en OUTDOORS Hunters BDU. In ieder afzonderlijke collectie is de stof van een andere samenstelling. Zie hiervoor de beschrijvingen bij pagina`s. De collectie M.O.L.L.E. compatible TRUE-GEAR van Tru-Spec bestaat uit het - afzonderlijk te bestellen - Rack Vest en vele soorten pouches. In deze collectie bij Tactical Equipment hebben wij o.a. het Tru-Spec Backpack Hydra system.
Geen kleurverschil
Alle afzonderlijke items van iedere originele collectie van Multicam® zijn uiteraard onderling uitwisselbaar. En zijn allemaal van dezelfde kleur. De foto`s geven helaas een vertekend beeld van de kleuren. Op de eigen foto`s op deze site kun je zien dat er geen verschil in kleur is. Ieder persoon afzonderlijk op de foto`s draagt de onderdelen en items van de collecties gecombineerd.
Ons kwaliteitsmotto in al onze producten is: Goed, Beter en Best, maar wel voor een zeer betaalbare prijs.

MultiCam® is een enkelvoudig camouflage patroon. De ontwikkeling van deze camouflage was uit noodzaak geboren. Het uitgangpunt van Crye Precision om dit ontwikkelen was: Het ontwerpen van één basisuitrusting die erg effectief werkt in verschillende omgevingen, omstandigheden, situaties en seizoenen. Er zijn vele soorten patronen in omloop, maar geen van de huidige camouflage voldoet zo goed als MultiCam®.MultiCam® is een door Crye Precision LLC gepatenteerd product welke in nauwe samenwerking met het Amerikaanse leger is ontwikkeld en met succes in 2010 door verschillende legers in gebruik is. Informatie zie http://www.multicampattern.com// EN http://en.wikipedia.org/wiki/MultiCam
Een aantal foto`s hoe goed het Multicam® in het veld werkt: